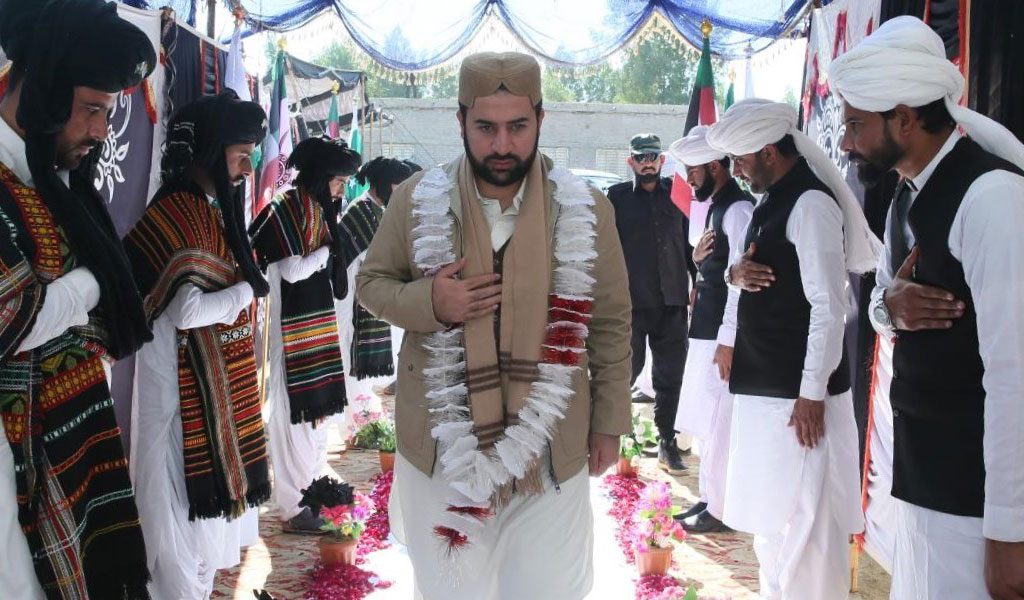 Melad-e-Mustafa (SAWW) & Haq Bahoo (R.A) Conference Jacobabad January 8, 2020
Melad-e-Mustafa (SAWW) & Haq Bahoo (R.A) Conference Jacobabad on January 8, 2020.
Presided By: Aks-e-Sultan-ul-Faqr 6th Sahibzada Sultan Bahadar Aziz Sb.
Address: Alhaj Muhammad Nawaz Al-Qadri
Organized by: Islahee Jamaat & Aalmi Tanzeem ul Arifeen Branch Distt. Jacobabad (from Shrine of Hadrat Sultan Bahoo R.A).
https://www.youtube.com/watch?v=MjewSokKQlI
Program Summery:
The reason behind the lost glory of Muslims in this contemporary age is that they had confined themselves to materialism and had become ignorant of the reality of their heart and soul. In order to end this excess of materialism, the Sufi saints revive the Sunnah of the Prophets and invite mankind on earth to return to Allah. These Sufi saints do not confine themselves merely to words, but, practice themselves first and then inculcate those practices into people. The Qur'an says about them:
''اَ لَآ اِنَّ اَوْلِیَآئَ اللہِ لَا خَوْفٌ عَلَیْہِمْ وَلَا ہُمْ یَحْزَنُوْنَ''[6]
"Beware! Surely the saints of Allah have no fear, nor shall they grieve".
The message of these Sufi saints is not only confined to Muslims but also to humanity at large. They emphasized that man should not limit himself to one place instead move forward.
Annual Tour of Melad-e-Mustafa (SAWW) & Haq Bahoo (R.A) Conference Jacobabad on January 8, 2020.
Presided By:…

Posted by Islahi Jamaat and Aalmi Tanzeem-ul-Arifeen (Edifying Movement) on Thursday, January 9, 2020